This will be my little "Update" area. I'll edit this whenever I add more to it.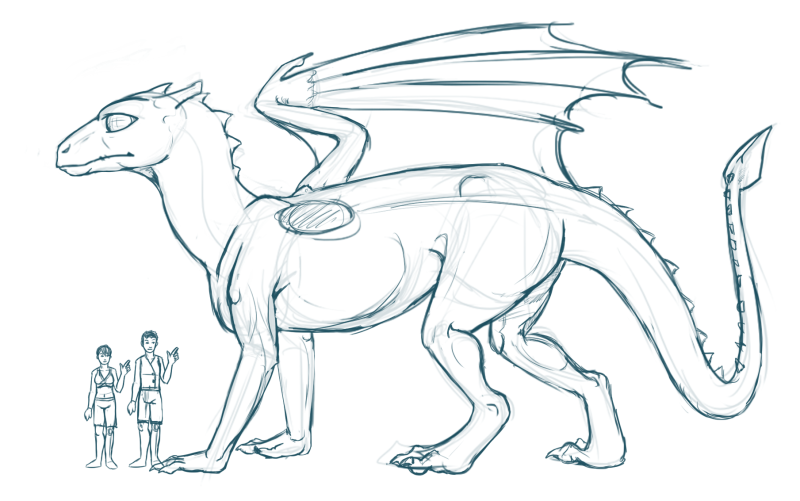 -------------
Update 2:
I gave all the males the same body type for now, since I imagine that despite the difference in size, they are all build basically the same way (And blues are fast because of their size, but if they are going to last an entire fall as the smallest males I imagine they're built very similar to the powerful bronzes and browns.)
The differences in gold and green though, has a lot to do with fat deposits, and muscle tone. I tried to make the green much thinner overall, and gave the gold a bit of a paunch. The green has a more refined muzzle, not necessarily because a green is more feminine so much as I imagine them to be kind of girlish, as if they aren't as mature as a queen.
Also, I have no idea what the 'truth' behind dragon genetics is, but I like to toy around the idea that both bronzes and golds are cut from the same cloth, and gender is what affects color instead of a 'gold vs green gene'. So, I give the queen a more mature face. In my mind, a gold is pretty much a female bronze. Powerful, but huge, and with a bit more fat reserves for laying eggs.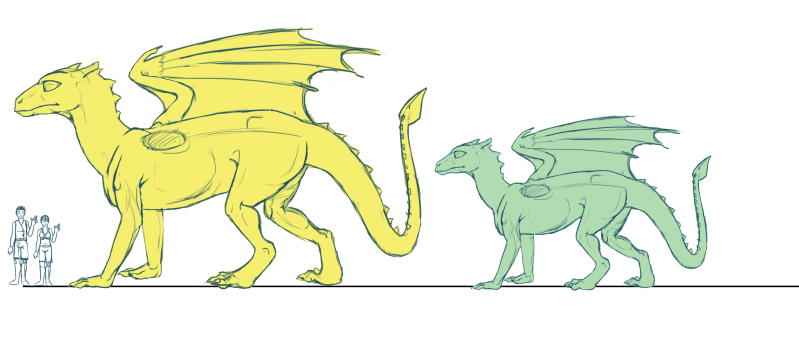 Perhaps I'll post the one showcasing the male body type tomorrow.